Brandi's HorseWorld

Hi! You are horse #

LE FastCounter
to gallop in here since January 10,1998

My name is Brandi (aka BJrider). You have just entered my horseworld. Look around and have fun! If anything is not working, please e-mail me!
---
I love barrel racing, pole bending, and roping! I currently don't own my own horse but I will soon:) I do ride my friend's horses. My friends owns & breeds AQHA & Paints.
---
NEWS
11-22-98 I now have a new e-mail address for this page... horses_my_style@hotmail.com You can still e-mail me at bjrider@texoma.net, but I prefer the new one. Thanks!
---
Quote of the Week

"A horse is the projection of peoples' dreams about themselves - strong, powerful, beautiful - and it has the capability of giving us escape from our mundane existence." - PAM BROWN, b 1928
---
Having a Buddy is the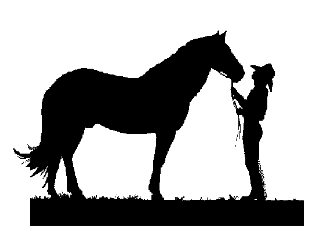 BEST!!
---
If you put a link on your homepage back to mine, you can use this banner!
---
MEMBER
of the POD
---
Thanks for stopping by Brandi's Horse World! Come back soon!
c|:-)
(c)1998 Brandi's HorseWorld
You can email me at bjrider@texoma.net or horses_my_style@hotmail.com or leave me a message on my answering machine
Thanks to Fast Counter for the free web counter, Tripod for the space provided for this page and Dreambook for the free guestbook, and Kulacrosse Clipart Stable for some of the graphics.
Please don't use any of the photos off this page unless you get my permission because some of the pictures I got permission to use them.
---
Click here to vote for my site!
---
Notice
THIS SITE IS A NONE FOUL LANGUAGE SPEAKING SITE. IF YOU WANT TO TALK TRASH, GO SOMEWHERE ELSE.