Site of the Month
---
Winners may pick up their award here! Please UPLOAD to your site. Don't link it. Thanks!
---
Carolina Cowgal's Home on the Range has won the "Site of the Month" Award for the month of August.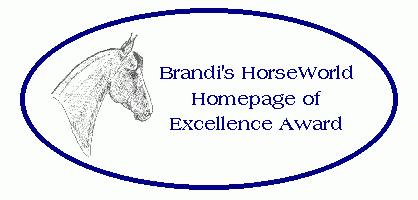 ---
Past Winners: August - Carolina Cowgal's Home on the Range

July - none

June - none

May - Furry Pet E-Pals

April - Jeszica's Horsey Home Away From Home

March - NONE

February - NONE

January - Lambert Friends: A Scrapbook

December - HorseLand

November - Belgium Junior Riders On-Line

October - Horses Horses

September - The BreezeWay

August - Little Filly's Stall
---
Nominate a site...
Here are the rules:
1. Your site must have something to do about horses.
2. It must not have any foul language or pornography!
Nominated Sites: